1. Log in to your PayPal account.
2. Click Profile at the top of the page.
3. Click My Money, then click Update beside My preapproved payments to find your payment.
4. Select the payment, and then click Cancel.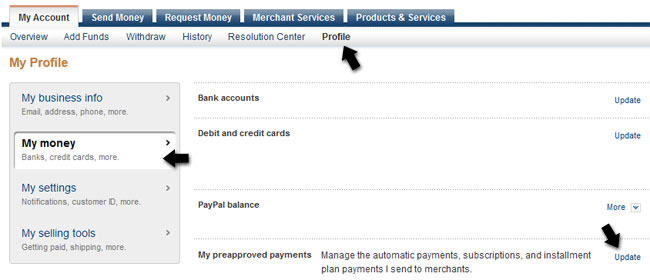 Alternatively you can log into the Fast Usenet members area and choose Cancel from the top menu bar. You will be presented with a Unsubscribe button that will send you to PayPal.com where you can Cancel your account.

Your PayPal subscription with Fast Usenet is now canceled. Your account will expire on your final day of billing.